Tianquan Air Water Makers Sponsor the Shenzhen Lions Club 's Annual Salute and Inauguration Ceremony
2016-08-01 01:06
---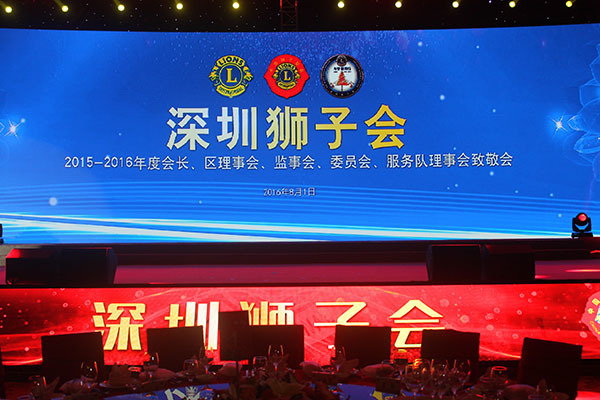 On August 1, the "Shenzhen Lions Club 2015-2016 Tribute Meeting and 2016-2017 Inauguration Ceremony" was grandly held in Hall 5 of Futian Convention and Exhibition Center, Shenzhen. Leaders and guests from relevant units such as Lions Clubs International, Lions Clubs of China, Shenzhen Political and Legal Committee, Propaganda Department of Shenzhen Municipal Committee, Shenzhen Disabled Persons 'Federation, Shenzhen Guanai Office, etc., Hong Kong and Macau 303 District, Guangdong, Dalian, Qingdao, Beijing, Zhejiang, Shenyang More than 1,400 people from China, Shaanxi, Harbin, Sichuan, Hainan, Yunnan, Jiangsu, Jilin, and other international Lions from Thailand and South Korea, and representatives from all walks of life attended the ceremony. Shenzhen Tianquan Air Water Intelligent Technology Co., Ltd. General Manager Ms. Wu Fang was invited to attend the ceremony.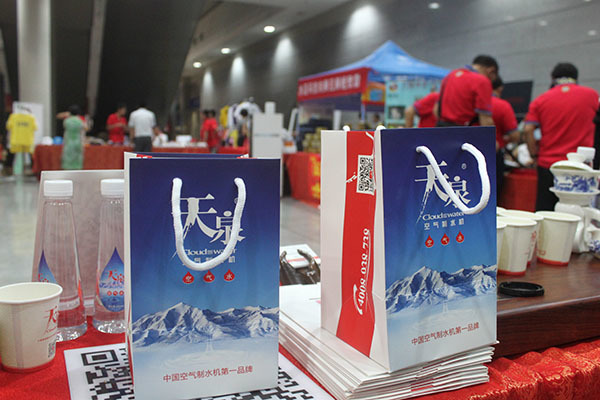 At this grand ceremony, Tianquan Technology launched the bottled "Tianquan Air Water" for the first time, which met the drinking needs of more than a thousand people on site and was listed as the designated drinking water for banquets by the Shenzhen Lions Club. At the same time, the booth of Tianquan air water maker located in the front hall of the banquet also attracted a lot of attention and won wide attention from participants.
"Tianquan Air Water" uses the water source produced by the air water maker independently developed by Tianquan Technology. The water production process passes through four systems: air filtration, air water production, water quality purification, and water sterilization. The water produced is more than spring water. Pure, more live than purified water, the water quality far exceeds the national direct drinking water standard, so that every drop of Tianquan is clean and healthy!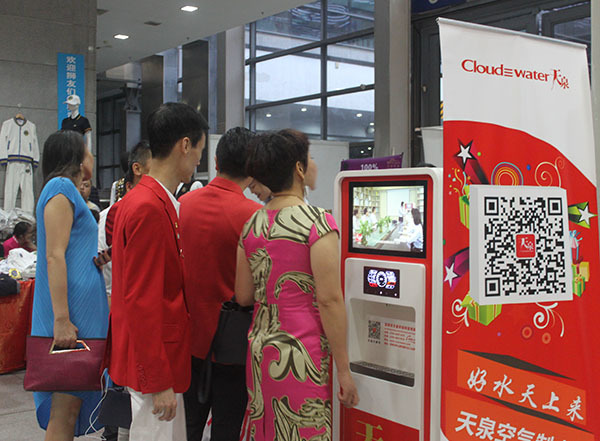 Founded in April 2002, Shenzhen Lions Club is a social and philanthropic service organization that has won wide acclaim. It has launched a series of social charity activities in the fields of medical care, disaster relief, disaster relief, disability assistance, school assistance, poverty alleviation, environmental protection and other fields, creating China The new situation of full-scale construction of characteristic Lions clubs has made positive contributions to building a harmonious society.
As a national enterprise with a strong sense of social responsibility, Shenzhen Tianquan Air Water Intelligent Technology Co., Ltd. and Shenzhen Lions Club have cooperated closely and participated in a number of social charity activities. For example, on June 19 this year, Tianquan Science and Technology donated two air water machines worth 250,000 yuan to Nugu Elementary School in the mountainous area of ​​northwest Guizhou, which solved the drinking water difficulties of more than 500 teachers and students of the school; on July 29, Tianquan Technology again sent disaster areas to Hubei The donation of two air water making machines worth 100,000 RMB effectively eased the drinking water problem of the affected people in the resettlement site.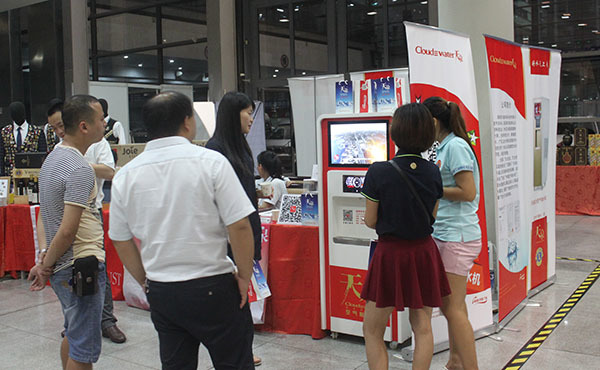 Don't forget the original intention, just have to always. In the future, Tianquan will consistently shoulder national responsibilities, adhere to the path of public welfare and charity, and serve the broad masses of people based on high-quality products.
---
MORE NEWS

[Heavy Report] Air Water Technology Makes the Best 100 Inventions of Time Magazine 2019
The American "Time" Weekly commented on the 100 best inventions in the world in 2019.
2019/12/20

Intelligent technology, enjoy the future with quality! See Tianquan Intelligent Realize the Future
According to the latest official information from the Hi-Tech Fair, this year's five-day Hi-Tech Fair has an exhibition area of 142,000 square meters
2019/11/18

Take you to reveal the new drinking water fashion to see how Tianquan Intelligence shines
Shenzhen Tianquan Air Water Intelligent Technology Co., Ltd. (hereinafter referred to as Tianquan Intelligent) is one of the innovative teams in the field of intelligent technology
2019/11/14


Add:4F, building A3, Yihe (Tianliao) Precision Industrial Park, Gongming street, Guangming District, Shenzhen
Marketing Center:8F, block A, Zhongyin building, CaiTian Road, Futian District, Shenzhen

Wechat
WORKING HOURS
MONDAY TO FRIDAY 8:00-18:00

Website