Internet of Things + air water maker: Tianquan Smart shines the audience
2018-11-14 13:35
---
The annual high-tech feast-The 20th China International High-Tech Achievement Fair officially kicked off on November 14, 2018 at the Shenzhen Convention and Exhibition Center, attracting the attention of global high-tech industry practitioners and the media, As the largest and most professional high-tech professional exhibition in China, it displays the latest, most complete and coolest high-tech in various industries, from VR, intelligent manufacturing, big data, AI, Internet of Things, air to water, new materials, no A series of technical presentations such as human-machine and face recognition have brought the most extreme technology experience to exhibitors.
As a well-known enterprise in the air water industry-Shenzhen Tianquan Air Water Intelligent Technology Co., Ltd. (hereinafter referred to as: Tianquan Intelligent), was also invited to attend this exhibition, bringing the newly developed "Tianquan Air Water Intelligent Cloud System" "And the popular product of the Hi-Tech Fair-Tianquan Intelligent Air Water Making Machine was unveiled. The exhibition site was well-received, attracting many media to compete and report, and there were a lot of people coming and going to experience and understand the products.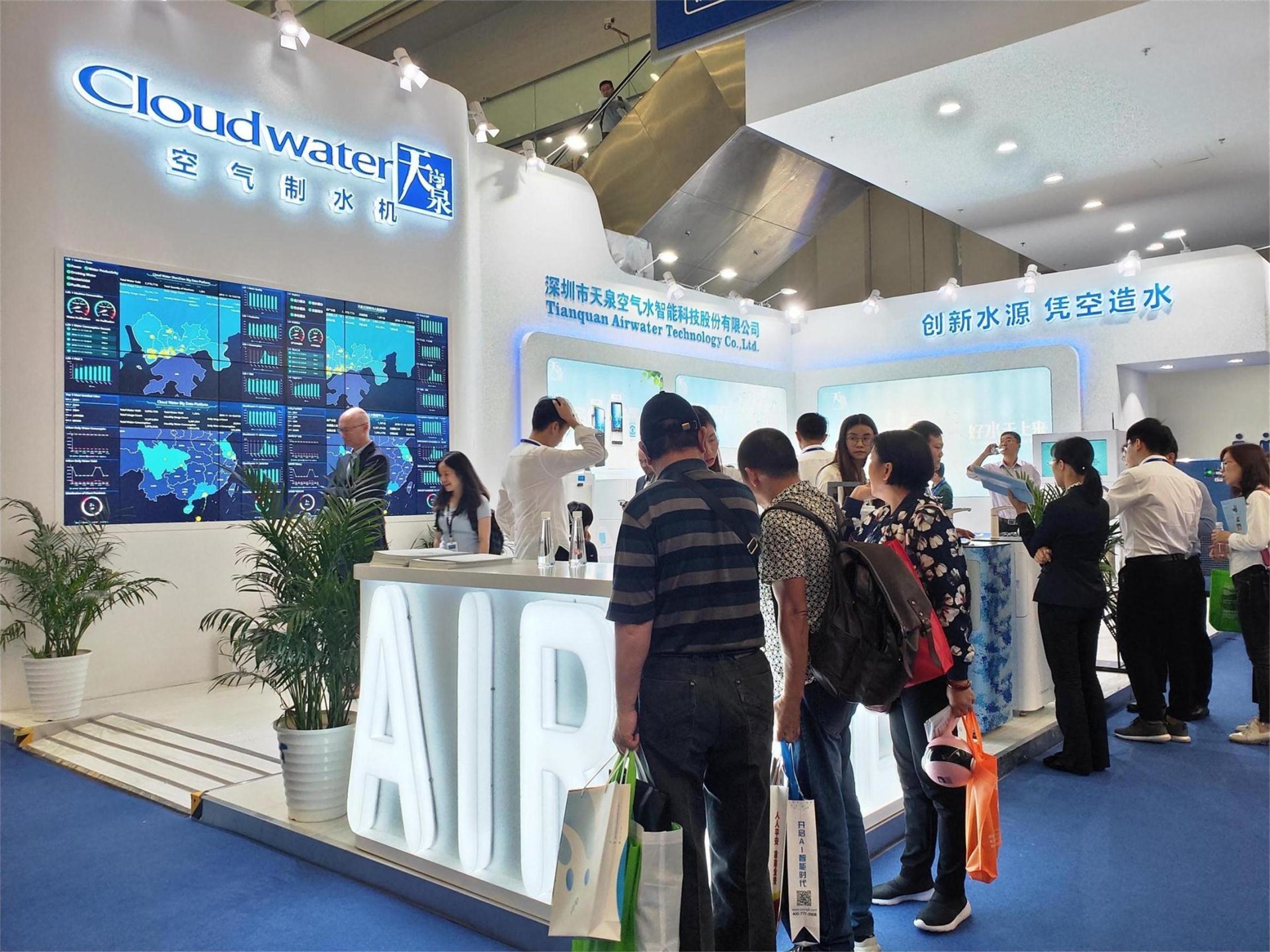 As the highlight of Tianquan Intelligent this year, the cloud intelligent system is also the first to be displayed to the public. The intelligent platform can understand and monitor the current environmental factors of air water production, current water production, frequency of use, through real-time data collection and analysis Average usage, etc., through multi-dimensional data collection and analysis, the system comprehensively understands the situation of air water equipment, which is convenient for effective management and operation and maintenance.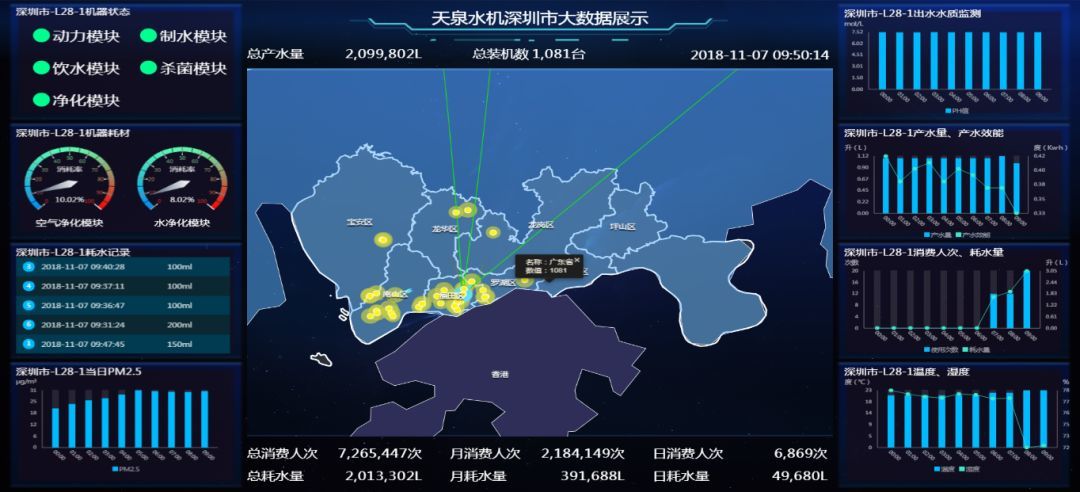 Tianquan Intelligent Air Water Machine is not the first time it was unveiled at the Hi-Tech Fair. It was awarded the top ten popular products of the Hi-Tech Fair last year. It can be seen that its popularity, the combination of high technology and air, extraction of air through condensation, through multiple Filtering and ultraviolet sterilization to produce direct drinking water that meets international certification standards, you can drink with confidence. The technology can be effectively applied to places that need to provide safe and direct drinking water, such as parks, scenic spots, transportation hubs, schools, hospitals, office buildings, etc., and can also effectively solve the drinking water problem in areas where fresh water resources are scarce, such as islands, drilling platforms, mountainous areas , Ocean freighters, disaster-prone emergency water sources, and areas contaminated with water resources.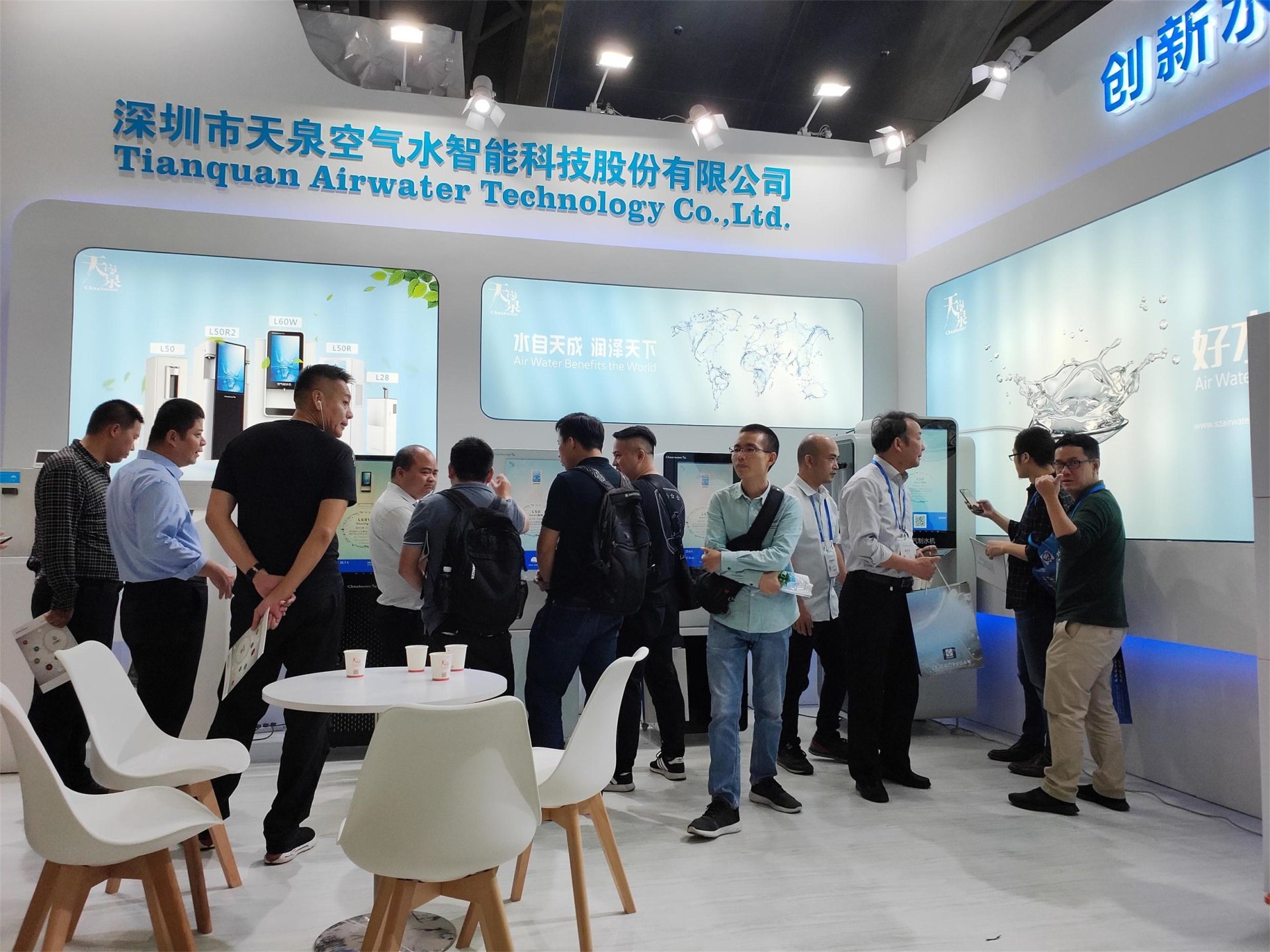 With the increasing innovation and progress of technology, the combination of big data and products, its purpose is to ensure the continuous supply of direct drinking water, humanized management and data behavior analysis and other functions, and strive to maximize the protection of water-scarce areas and the lack of safe direct drinking water Local drinking water supply. And through the collection and analysis of multiple data samples, to achieve more unlimited possibilities for water production and water supply.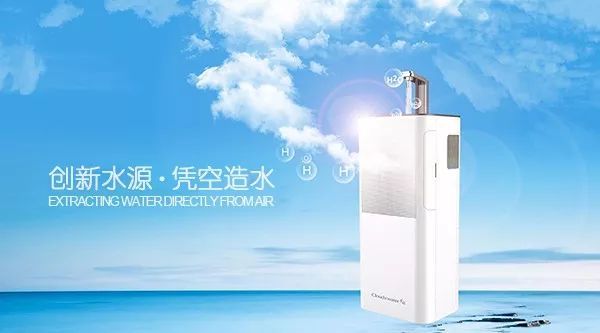 More exciting, you are welcome to come to the scene to experience, we are waiting for you in Hall 2 2A56 .
---
MORE NEWS

[Heavy Report] Air Water Technology Makes the Best 100 Inventions of Time Magazine 2019
The American "Time" Weekly commented on the 100 best inventions in the world in 2019.
2019/12/20

Intelligent technology, enjoy the future with quality! See Tianquan Intelligent Realize the Future
According to the latest official information from the Hi-Tech Fair, this year's five-day Hi-Tech Fair has an exhibition area of 142,000 square meters
2019/11/18

Take you to reveal the new drinking water fashion to see how Tianquan Intelligence shines
Shenzhen Tianquan Air Water Intelligent Technology Co., Ltd. (hereinafter referred to as Tianquan Intelligent) is one of the innovative teams in the field of intelligent technology
2019/11/14


Add:4F, building A3, Yihe (Tianliao) Precision Industrial Park, Gongming street, Guangming District, Shenzhen
Marketing Center:8F, block A, Zhongyin building, CaiTian Road, Futian District, Shenzhen

Wechat
WORKING HOURS
MONDAY TO FRIDAY 8:00-18:00

Website
Copyright © Tianquan Airwater Technology Co.,Ltd. All rights reserved.