On a hot summer day, this cool appointment is waiting for you
2018-05-31 13:48
---
Known as "the world's largest international water treatment exhibition," the Shanghai Water Show is officially opened today at the Shanghai National Convention and Exhibition Center. The scale of the exhibition reached 220,000 square meters, and more than 3,400 exhibitors participated in the grand event. If you think the water show is just looking at the water, you are wrong. Not only the water exhibition, but also the science and technology exhibition. Tianquan invites you to watch the black technology of making water from the air!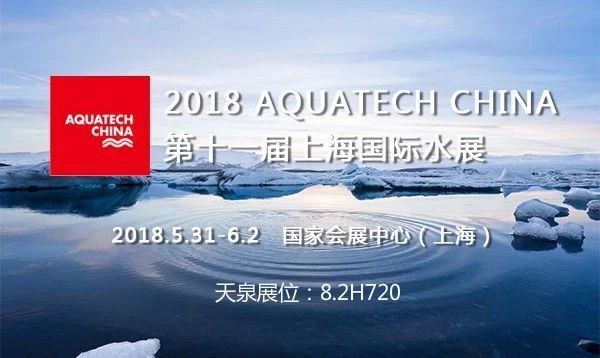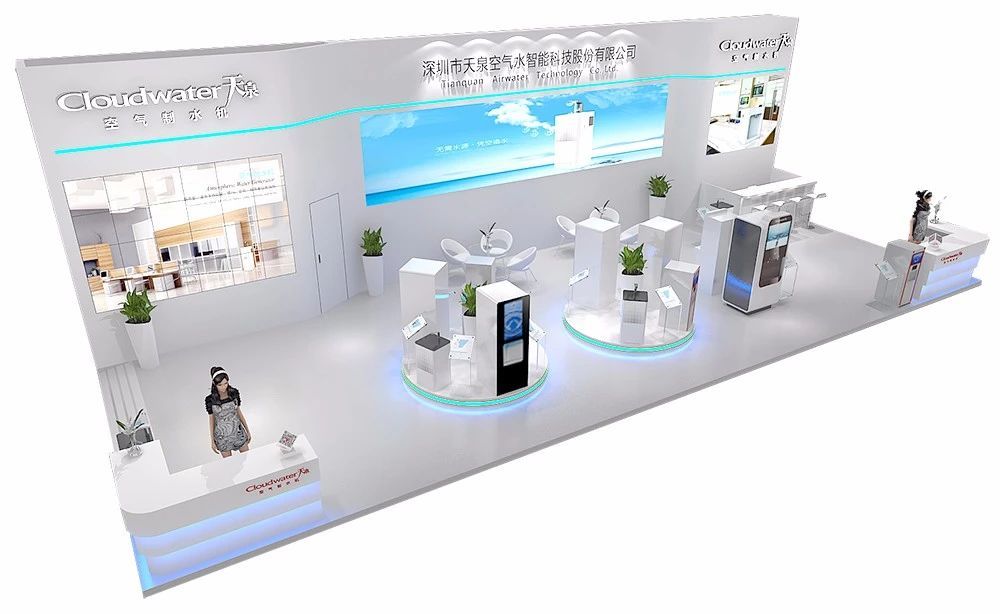 On the n kinds of drinking methods of air water On the
first day of the exhibition, visitors were fascinated by Tianquan's simple and stylish tea bar experience area. The tea pots with different heights and distances are filled with eye-catching tea leaves of yellow, red and green colors, and then blended with air water to make the tea refreshing. Don't come to taste the experience yet?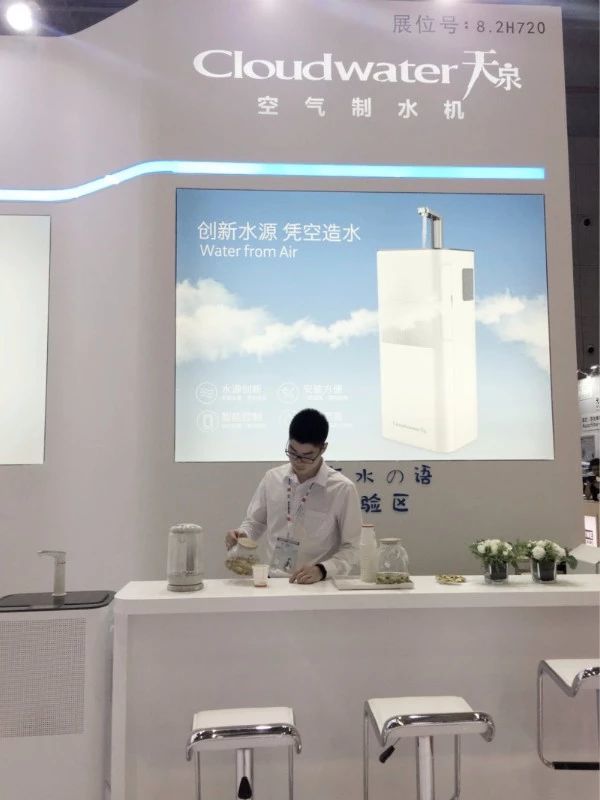 Star products-commercial vertical machine
streamlined shape, exquisite countertops, smart touch, perfect experience by "empty" black water technology, Tianquan commercial vertical air water machine (L28) not only has a beautiful beauty, but also powerful The strength of water production has won the second place in the "Top Ten Popularity Kings of the 19th Hi-Tech Fair". Meet again at the water show this time!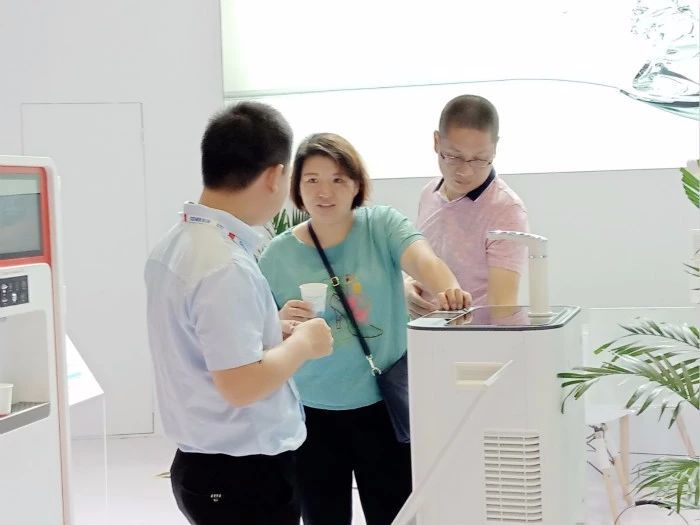 Trendy new products-hot and cold air water machine
In order to meet the diverse customer needs, Tianquan has been focusing on the research and development and innovation of air water technology and strives to create customized products and services for customers. This trendy new product provides two hot and cold water outlet temperature, hot and cold, care for the best.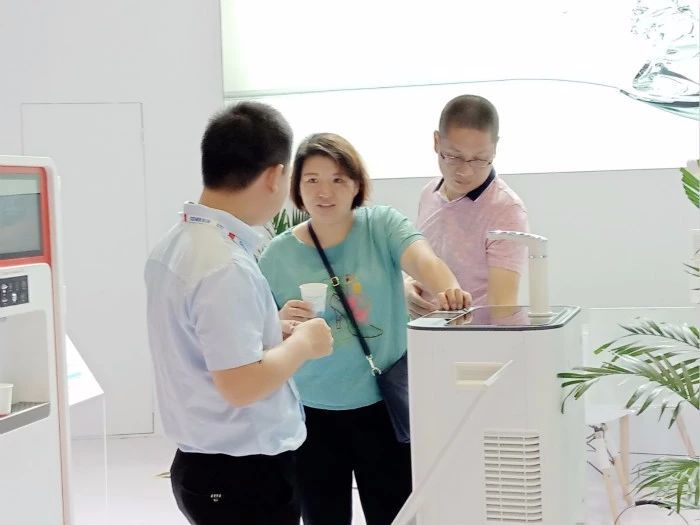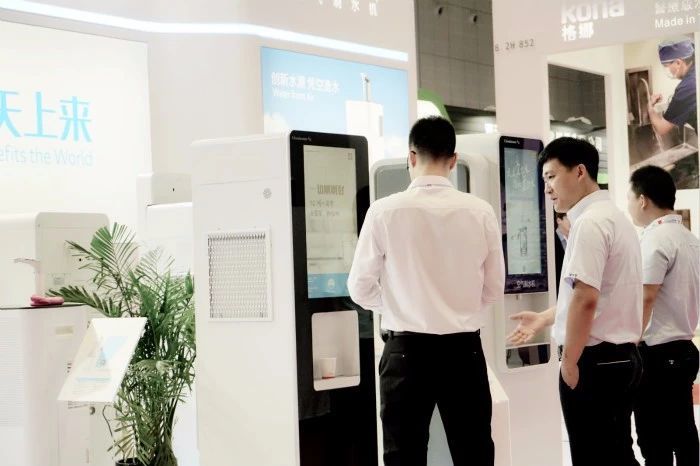 Smart City Service-Smart Shared Water Machine
Tianquan Smart Shared Water Machine only needs to be connected to a power source to extract moisture from the air, and continuously produces direct drinking water. The service provides a brand new solution. It is convenient and fast for the public to collect water through low-cost code scanning, and at the same time guide people to cherish the water source and create a beautiful city.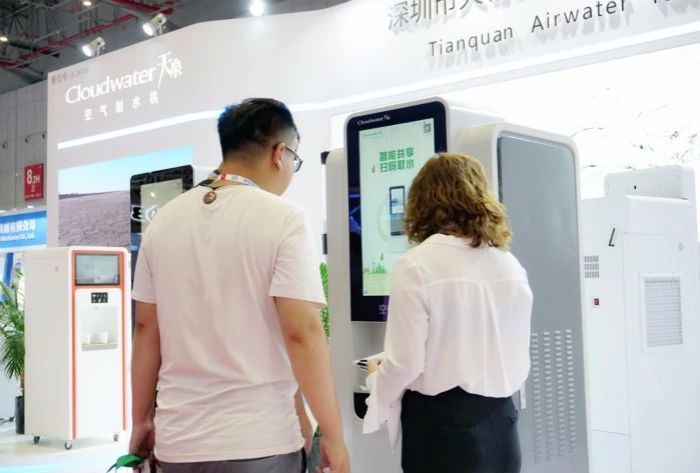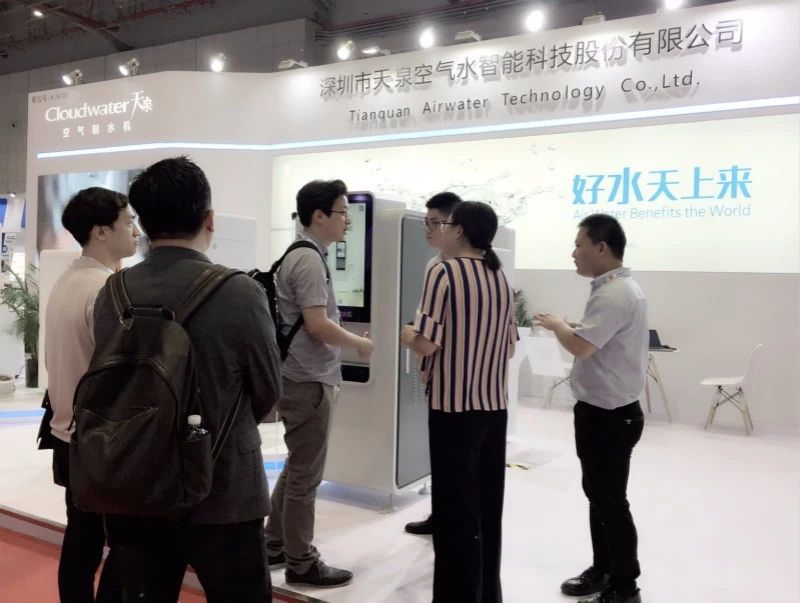 "Innovative water source, make water out of thin air!" No matter what exhibition you participate in, Tianquan air water making machine is a dazzling presence, attracting a large number of people to come to watch and call for Tianquan black technology. This Shanghai International Water Show is from May 31 to June 2 for a period of 3 days. Tianquan is here waiting for you.
---
MORE NEWS

[Heavy Report] Air Water Technology Makes the Best 100 Inventions of Time Magazine 2019
The American "Time" Weekly commented on the 100 best inventions in the world in 2019.
2019/12/20

Intelligent technology, enjoy the future with quality! See Tianquan Intelligent Realize the Future
According to the latest official information from the Hi-Tech Fair, this year's five-day Hi-Tech Fair has an exhibition area of 142,000 square meters
2019/11/18

Take you to reveal the new drinking water fashion to see how Tianquan Intelligence shines
Shenzhen Tianquan Air Water Intelligent Technology Co., Ltd. (hereinafter referred to as Tianquan Intelligent) is one of the innovative teams in the field of intelligent technology
2019/11/14


Add:4F, building A3, Yihe (Tianliao) Precision Industrial Park, Gongming street, Guangming District, Shenzhen
Marketing Center:8F, block A, Zhongyin building, CaiTian Road, Futian District, Shenzhen

Wechat
WORKING HOURS
MONDAY TO FRIDAY 8:00-18:00

Website