Ten Popular Products of the 19th Hi-Tech Fair: Tianquan Tops the List
2017-11-10 14:44
---
Top1
energy storage + multi-energy complementation + smart energy: clean energy heating and cooling station
Shenzhen Ainengsen Technology Co., Ltd.
Want stable energy supply? It's a pity to see so much waste power not available? Don't worry, Energy's "energy storage + multi-energy complementation + smart energy" clean energy heating and cooling station will help you. It can collect solar, wind, air, electric energy and other forms of energy according to local conditions, achieve multi-energy complementation, stable output, zero emissions, and zero pollution. It is a safe and reliable energy housekeeper.

top2
Making water by "empty": Tianquan commercial vertical air water maker
Shenzhen Tianquan Air Water Intelligent Technology Co., Ltd.
It is a magical water magician, without the need to install any basic equipment, no need to connect any water source, By condensing the water molecules in the air, after multiple purifications and filtration, safe and healthy direct drinking water can be directly produced, which is of great use in areas where water is scarce and water pollution is serious!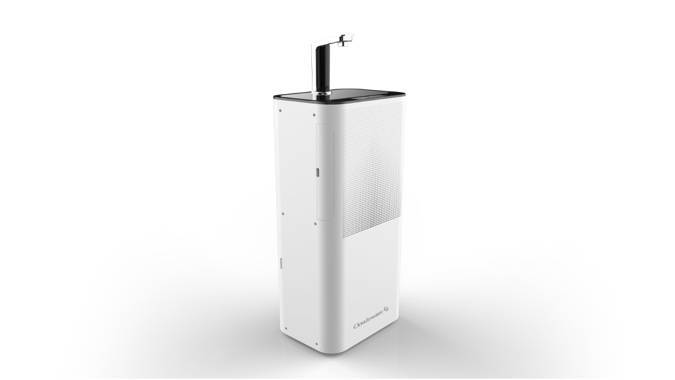 top3
Achieve the dream of being a mother: 3D bioprinting functional ovaries
Shenzhen Institute
of Advanced Technology, Chinese Academy of Sciences This technology is a great boon for female patients with impaired ovarian function. Through biological 3D printing technology, print a biological "scaffold" to put or print the patient's cortical fragments containing unactivated follicles into this scaffold. The scaffold is a biological material and nutritional factors that can be matched to provide activated follicles Conditions for follicle development. Let every "she" be able to reap healthy and cute little babies!

top4
Integration of learning and entertainment: intelligent child safety system
Wuhan University Asset Management Investment Management Co., Ltd. is
a smart touch toy that uses carbon-based water-based conductive ink as a material and focuses on touch interaction technology. It does not cost a high price. , To achieve the interaction between children and toys, children's learning and entertainment can be transferred to the intelligent terminal in the interaction, so that children can rest assured to play, "Mom no longer have to worry about my safety!"


top5 An
unprecedented vision experience: 6.01-inch AMOLED full-screen display
Visionox company's
real "Pa-screen artifact" is here! 18: 9 golden ratio, extremely narrow border less than 1mm, light and thin, large and full screen, provides viewers with a wider visual space and richer visual effects, bringing you an unprecedented visual experience .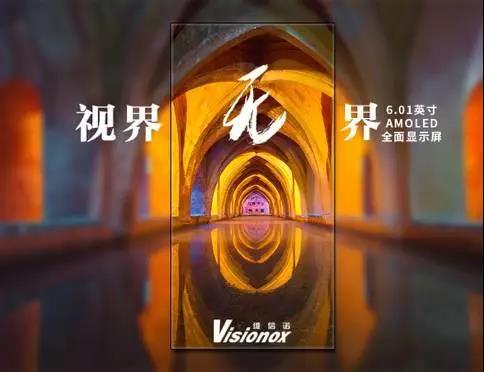 top6
30 seconds fast charge and fast discharge: flexible ultra-fast charge and discharge battery "
Shenzhen Institute of Advanced Technology, Chinese Academy of Sciences
" "fighter" in the battery! It is a new type of battery that creatively adopts an integrated flexible structure design, which breaks through the traditional lithium-ion battery construction ideas and greatly improves the battery's ability to charge and discharge quickly. The ultra-high rate performance of 120 C (charge and discharge time is about 30 seconds), and the high energy density of 232 Wh / kg, is a strong rely on it far beyond "competitors".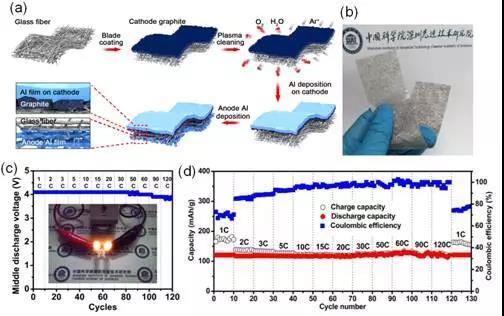 top7
Currently the only three-generation sequencer dedicated to clinical diagnosis: the third-generation gene sequencer
Shenzhen Hanhai Gene Biotechnology Co., Ltd.
GenoCare, currently the only three-generation sequencer dedicated to clinical diagnosis, is tailored for clinical workers Diagnostic assistant, which adopts desktop design, fully automatic one-button operation, and can issue a diagnosis report every other day. Compared with the existing mainstream sequencers, the detection cost and time are greatly reduced, and they can be directly stationed in large-scale hospitals. At present, GenoCare can be directly used in clinical fields such as prenatal diagnosis, tumor gene sequencing, genetic disease screening, and infectious disease detection.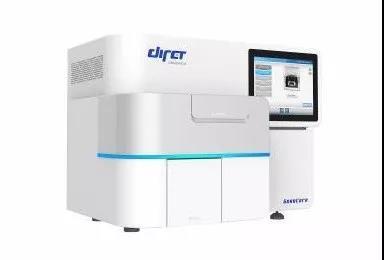 top8
makes autonomous driving technology more accurate, intelligent and reliable: Unmanned Driving Level 4 Solution
Shenzhen Xingxing Technology Co., Ltd.
If you see a car with no driver in the driver's seat on the road, don't be afraid, it's unmanned Credit for driving Level 4 solutions! By using multiple sensors for measurement and perception, including lidar, camera, millimeter wave radar, GPS, etc., it can make your car drive safely and steadily, and it can be called the "old driver" of the new era.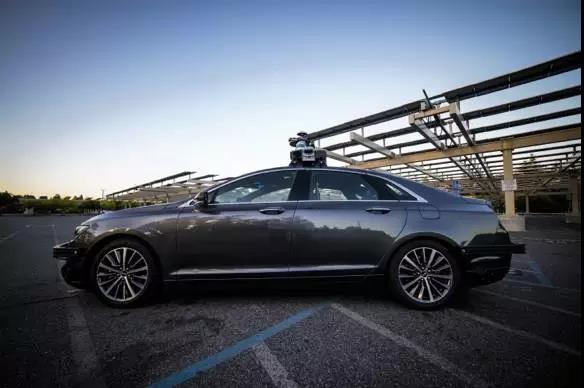 top9 is
more than just protection: APPLINNO anti-fog screens
Czech applinno company
Haze has always been a major problem that has plagued many domestic cities, and even often runs into residents' homes to endanger human health. APPLINNO anti-fog screens tell you that intercepting smog is my best! Although the anti-fog screen looks like a filter, it actually uses advanced nano-fiber materials, which can effectively absorb pollutants (PM2.5 or even PM1 particles), allowing you to open the window and breathe fresh air in fog and haze. .


top10
Make exercise smarter: smart sportswear based on exercise load electrocardiogram analysis
Amu (Shenzhen) New Technology Co., Ltd.
Can my sportswear understand my heartbeat? That's right, this is Amu Sports Electrocardiogram. This "smart" sportswear can analyze the user's exercise load electrocardiogram in real time, and provide regular body analysis reports from the electrocardiogram in real time to help you adjust your exercise rhythm and ensure your exercise safety. Wear it and run with peace of mind!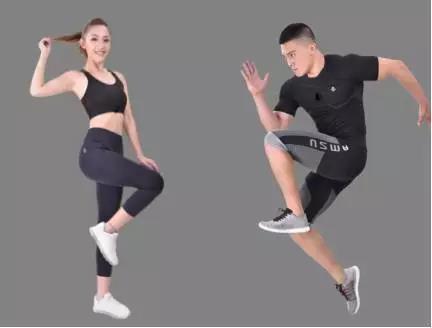 ---
MORE NEWS

[Heavy Report] Air Water Technology Makes the Best 100 Inventions of Time Magazine 2019
The American "Time" Weekly commented on the 100 best inventions in the world in 2019.
2019/12/20

Intelligent technology, enjoy the future with quality! See Tianquan Intelligent Realize the Future
According to the latest official information from the Hi-Tech Fair, this year's five-day Hi-Tech Fair has an exhibition area of 142,000 square meters
2019/11/18

Take you to reveal the new drinking water fashion to see how Tianquan Intelligence shines
Shenzhen Tianquan Air Water Intelligent Technology Co., Ltd. (hereinafter referred to as Tianquan Intelligent) is one of the innovative teams in the field of intelligent technology
2019/11/14


Add:4F, building A3, Yihe (Tianliao) Precision Industrial Park, Gongming street, Guangming District, Shenzhen
Marketing Center:8F, block A, Zhongyin building, CaiTian Road, Futian District, Shenzhen

Wechat
WORKING HOURS
MONDAY TO FRIDAY 8:00-18:00

Website
Copyright © Tianquan Airwater Technology Co.,Ltd. All rights reserved.