Air and water power FT WORLD International Fashion Technology Week
2017-06-17 14:55
---
2017 China (Shenzhen) International Fashion Technology Week is the first professional exhibition with the theme of fashion technology in the world. The theme of the exhibition is "Entering the World of Tomorrow". The concept of modernization, marketization and sharing shows the latest achievements of fashion technology at home and abroad, promotes the industrial integration of upstream and downstream and supply chain, and creates a global fashion technology carnival.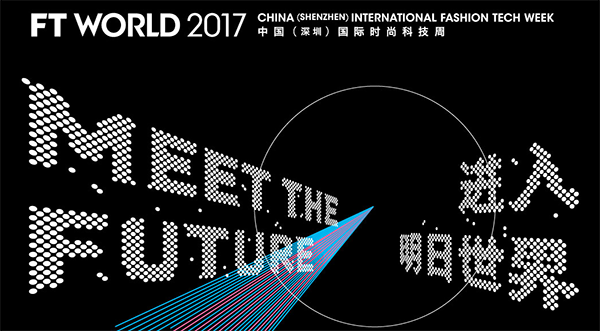 Focus on the Shenzhen Shekou Value Factory and collide with the spark of technology and fashion. Tianquan, a revolutionary pioneer in the new ecology of fashion technology, was fortunate to be the only official water sponsor of FT WORLD 2017 . Tianquan air water has won the favor of VIP room guests with its delicate taste !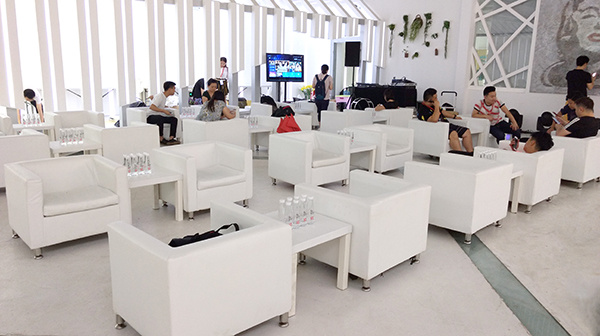 In addition to the VIP room, FT WORLD can also see the figure of our Tianquan air water maker at other events, truly making water out of thin air, plug and play.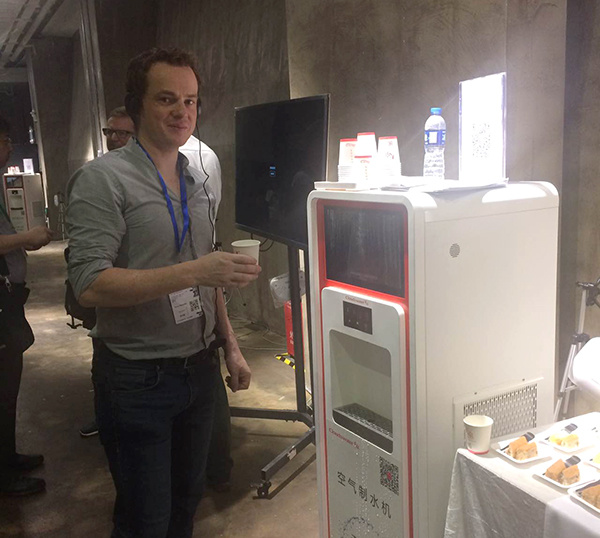 The powerful "empty" water-making function attracts a large number of exhibitors to come and experience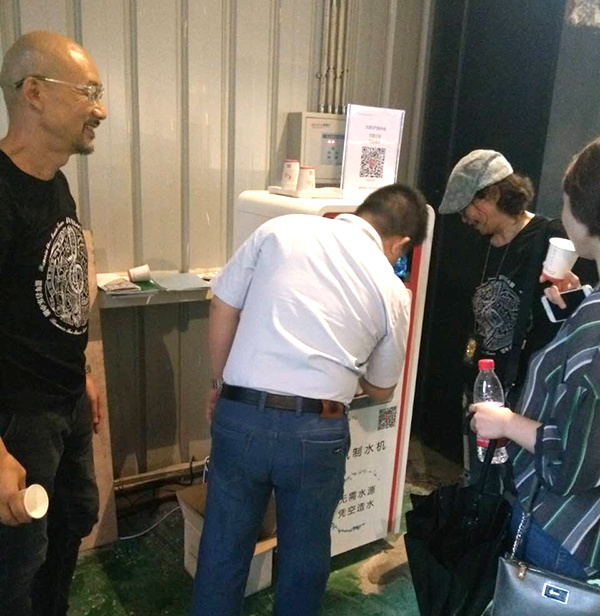 At the Tianquan booth, the visitors were amazed by the Tianquan air water maker!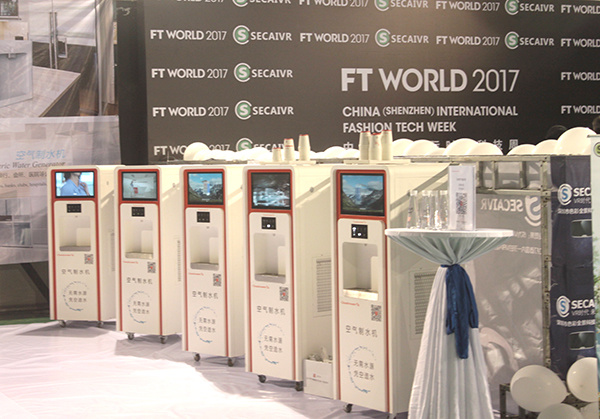 At the round table, Mr. Bi Yongtao, chairman of Tianquan, discussed with the industry's tech fashion leaders around the theme of "new fashion science and technology ecology", and contributed an audio-visual luxury feast to the participants.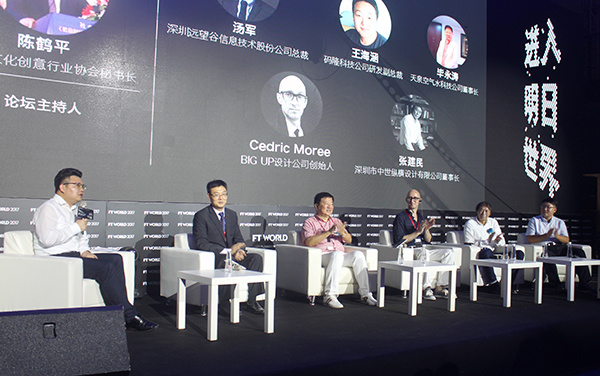 Innovate to change the drinking water model, improve the quality of drinking water with science and technology, Tianquan air water maker, lead the future of mankind into a healthy, safe and environmentally friendly water world!
---
MORE NEWS

[Heavy Report] Air Water Technology Makes the Best 100 Inventions of Time Magazine 2019
The American "Time" Weekly commented on the 100 best inventions in the world in 2019.
2019/12/20

Intelligent technology, enjoy the future with quality! See Tianquan Intelligent Realize the Future
According to the latest official information from the Hi-Tech Fair, this year's five-day Hi-Tech Fair has an exhibition area of 142,000 square meters
2019/11/18

Take you to reveal the new drinking water fashion to see how Tianquan Intelligence shines
Shenzhen Tianquan Air Water Intelligent Technology Co., Ltd. (hereinafter referred to as Tianquan Intelligent) is one of the innovative teams in the field of intelligent technology
2019/11/14


Add:4F, building A3, Yihe (Tianliao) Precision Industrial Park, Gongming street, Guangming District, Shenzhen
Marketing Center:8F, block A, Zhongyin building, CaiTian Road, Futian District, Shenzhen

Wechat
WORKING HOURS
MONDAY TO FRIDAY 8:00-18:00

Website
Copyright © Tianquan Airwater Technology Co.,Ltd. All rights reserved.