Tianquan and Guangdong Polytechnic University set up an air-water joint laboratory  
2016-12-27 14:59
---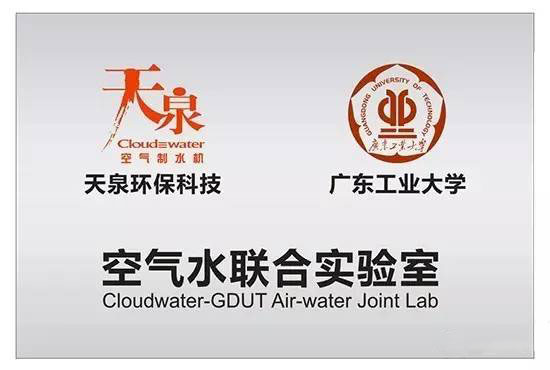 Founding background
Recently, Shenzhen Tianquan Air Water Intelligent Technology Co., Ltd. reached a strategic cooperation agreement with Guangdong University of Technology and established the "Air Water Joint Laboratory". Under the leadership of Tianquan Chief Scientist Mr. Zhou Mingyang, Tianquan Technical Director Professor Song Weifeng, and other researchers from Guangdong University of Technology, the two parties have leveraged their respective advantages and carried out comprehensive cooperation in various forms to jointly create an innovative system for the air and water industry, forming a The industries promote each other's common development and strive to achieve the "cooperation between colleges and enterprises and a win-win situation of industry and academia".
Origin
As a pioneer in the air water industry, Tianquan has always adhered to the corporate mission of "innovating and changing the drinking water model, and improving the drinking water quality with science and technology", and is committed to providing customers with safe and healthy drinking water products.
In fact, as early as 2014, Tianquan cooperated with Guangdong University of Technology to carry out patent conversion and in-depth research and development of air water technology, and achieved impressive results. In 2015, it launched the second generation of Tianquan air water machine It can meet the high-quality business people's high-quality drinking water needs without traditional water sources, and provides safe and healthy drinking water solutions for water-scarce areas and water-pollution areas.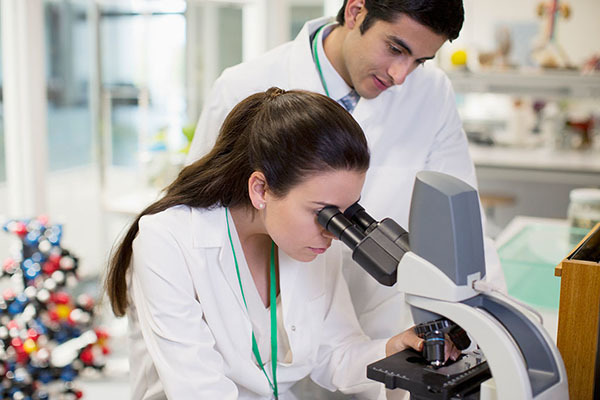 Laboratory Expert Introduction
Zhou Mingyang, senior engineer of Beijing Professional Meteorological Observatory and chief scientist of Tianquan. In 1989, he published papers in "China Science and Technology Daily", "Beijing Science and Technology News" and other publications-"Developing New Water Resources • Taking Water from the Air".
Song Weifeng, associate professor of environment at Guangdong University of Technology, master tutor, and technical director of Tianquan. Mainly engaged in teaching and research in the field of water pollution control, published nearly 30 scientific research papers, and won 1 national utility model patent and 3 invention patents.
The main purpose of the laboratory
This time, Tianquan and Guangdong University of Technology established an "air-water joint laboratory", which will carry out multi-faceted and in-depth cooperation around the development of air water technology, product intelligence, energy saving and environmental protection. The two sides agreed that the school-enterprise alliance has a very strong complementary relationship, which is the best way to give full play to the respective strengths of the two parties, achieve seamless integration of "production, education and research" and meet the needs of core technology research and industrialization.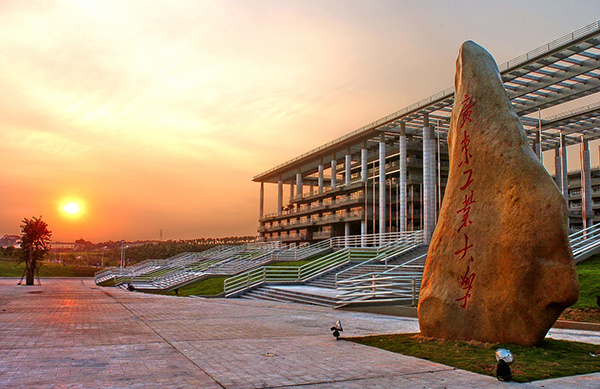 Significance and influence of laboratory establishment
The Air-Water Joint Laboratory will make full use of the resources of universities, colleges and universities, such as technology, talents, and corporate financial resources, production conditions, etc., and be guided by the needs of customers. So as to improve the school's scientific research capabilities and transform scientific research results into productivity as soon as possible.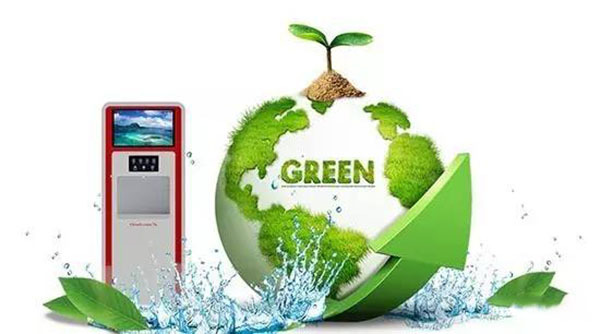 ---
MORE NEWS

[Heavy Report] Air Water Technology Makes the Best 100 Inventions of Time Magazine 2019
The American "Time" Weekly commented on the 100 best inventions in the world in 2019.
2019/12/20

Intelligent technology, enjoy the future with quality! See Tianquan Intelligent Realize the Future
According to the latest official information from the Hi-Tech Fair, this year's five-day Hi-Tech Fair has an exhibition area of 142,000 square meters
2019/11/18

Take you to reveal the new drinking water fashion to see how Tianquan Intelligence shines
Shenzhen Tianquan Air Water Intelligent Technology Co., Ltd. (hereinafter referred to as Tianquan Intelligent) is one of the innovative teams in the field of intelligent technology
2019/11/14


Add:4F, building A3, Yihe (Tianliao) Precision Industrial Park, Gongming street, Guangming District, Shenzhen
Marketing Center:8F, block A, Zhongyin building, CaiTian Road, Futian District, Shenzhen

Wechat
WORKING HOURS
MONDAY TO FRIDAY 8:00-18:00

Website
Copyright © Tianquan Airwater Technology Co.,Ltd. All rights reserved.