Encounter ideal park life on a hot summer day
2018-05-26 13:52
---
Shenzhen's Mayday has started a high-temperature tanning mode. The high temperature yellow warning cannot stop at all ~
hot! Hot! Hot hot! ! !
Is the fever in Shenzhen only hiding in an air-conditioned room to watch the sunrise and sunset? Of course not, this city still has our "Taoyuan" ~

Surrounded by tall buildings, the grass, trees, and rivers of the OCT Wetland constitute the city 's secret garden. Walking in the wetland of the "Green Kidney" OCT can avoid chasing the sun; sit on the bench and feel the smell of summer wind; look at the water and watch the birds play in the water. Spending the weekend in such an environment of birds and flowers, accompanied by water, is more meaningful than swiping a mobile phone in an air-conditioned room.


Taking off makeup and sweating through exercise will make our lives more energetic. Of course, hydration is indispensable. A glass of good water helps metabolism and maintain aerobic respiration. When visiting the park, be sure to add water in time. Is such a hot weather troubled by carrying water? Don't worry, the Tianquan air water maker in the Overseas Chinese Town Wetland Park allows you to replenish fresh and healthy air water at any time by bringing a kettle!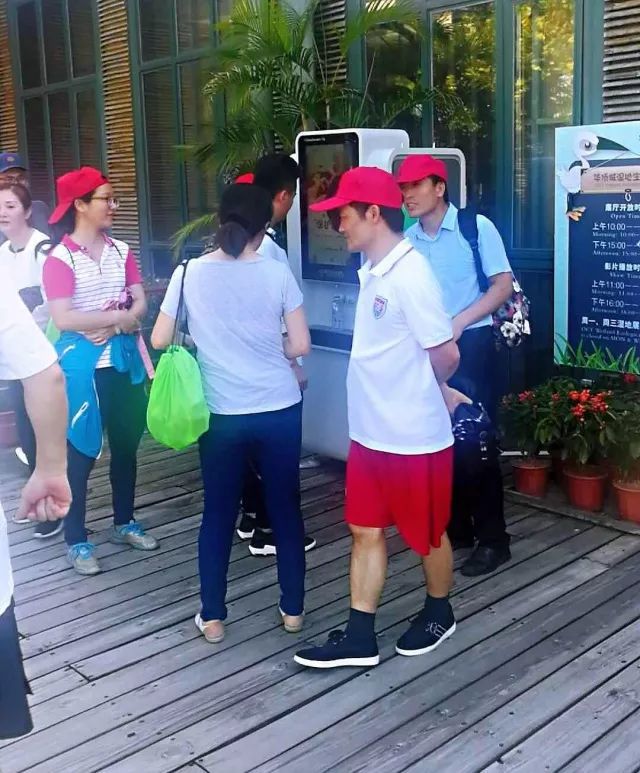 "I have to carry a few large bottles of water every time I come out, which is particularly inconvenient, the weather is hot, and I will be tired after a while. With this Tianquan air water maker, take out your mobile phone and swipe to get out the water. Healthy and environmentally friendly. "Tourists thumbs up happy.
"Net Red Artifact" Tianquan air water maker won everyone's favorite. Scan the code with your mobile phone to get out the water, easy to operate; the water comes from this fresh wetland, every bite is healthy and green!
Tianquan air water maker makes summer travel more green, environmentally friendly and healthy, and allows you to quietly meet the ideal park life!
---
MORE NEWS

[Heavy Report] Air Water Technology Makes the Best 100 Inventions of Time Magazine 2019
The American "Time" Weekly commented on the 100 best inventions in the world in 2019.
2019/12/20

Intelligent technology, enjoy the future with quality! See Tianquan Intelligent Realize the Future
According to the latest official information from the Hi-Tech Fair, this year's five-day Hi-Tech Fair has an exhibition area of 142,000 square meters
2019/11/18

Take you to reveal the new drinking water fashion to see how Tianquan Intelligence shines
Shenzhen Tianquan Air Water Intelligent Technology Co., Ltd. (hereinafter referred to as Tianquan Intelligent) is one of the innovative teams in the field of intelligent technology
2019/11/14


Add:4F, building A3, Yihe (Tianliao) Precision Industrial Park, Gongming street, Guangming District, Shenzhen
Marketing Center:8F, block A, Zhongyin building, CaiTian Road, Futian District, Shenzhen

Wechat
WORKING HOURS
MONDAY TO FRIDAY 8:00-18:00

Website